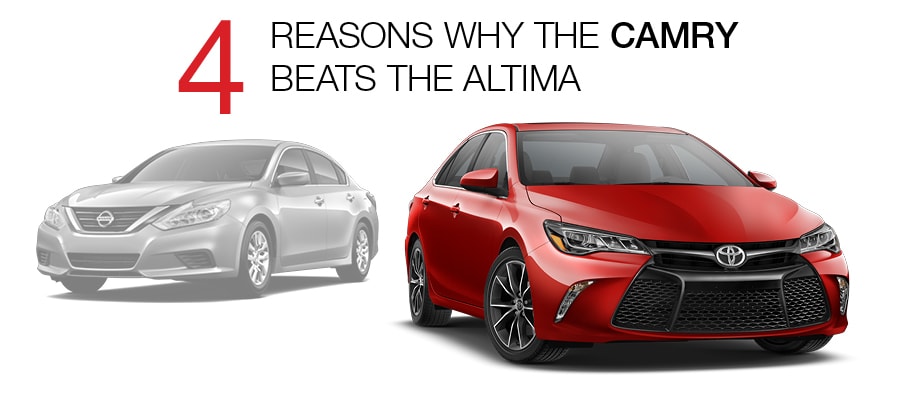 2017 Toyota Camry SE
vs.

2017 Honda Altima 2.5 SR

2017 Toyota Camry SE

vs.
2017 Nissan Altima 2.5 SR

1.)             $23,840
MSRP Including
Destination Charge
$27,470
2.)            Standard
Voice Activated Controls
Not Available
3.)            Standard
TOYOTA CARE

Not Available
4.)                  6   

Number of Speakers
4

The 2017 Toyota Camry SE Stands Strong Against Noteworthy Competitors
In the past, your head and heart rarely found common ground in a dealership showroom; now the 2017 Toyota Camry SE, with its practical build and youthful glow, doesn't force you to choose between reason and emotion. The ultimate compromise, the latest Toyota Camry SE is hard to overlook, especially in a segment where sleepy designs and bare-boned offerings are common.
Suffice to say, the Toyota Camry SE may rest atop its segment, but it does so next to big name competitors like the 2017 Nissan Altima 2.5 SR. So when you are shopping around for your next car, you will likely face the reality of having to choose between the two.

To help you decide, we at Puente Hills Toyota went ahead and created a friendly and fair side-by-side comparison.
Why the Toyota Camry Beats Out the Nissan Altima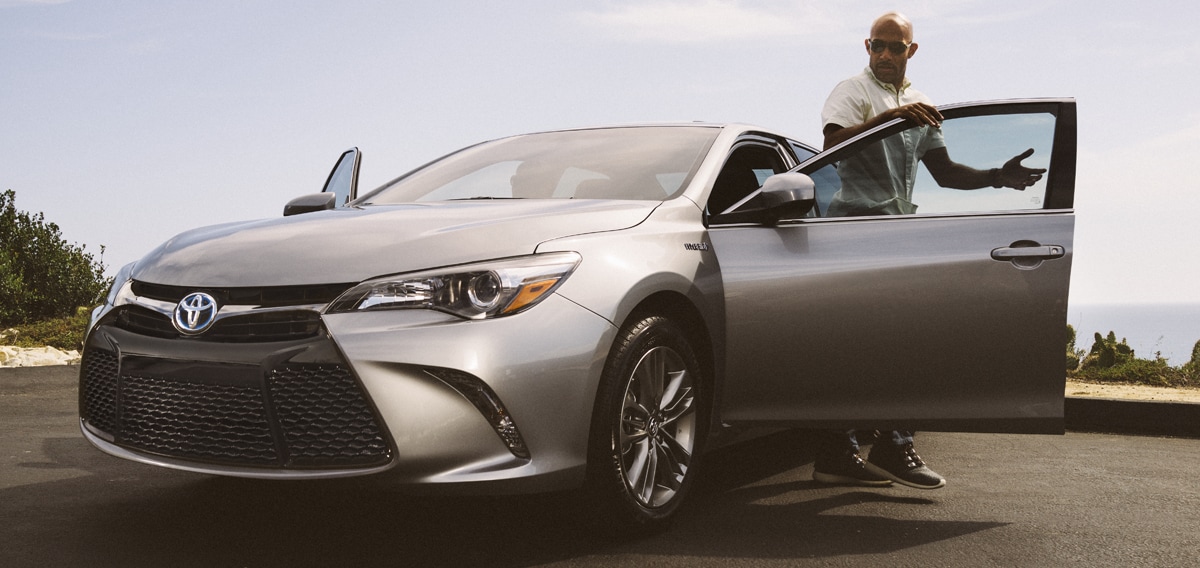 1. Price

The new Toyota Camry comes in at just $24,705, including the destination charge. This is over $3,600 less than what you'd have to pay for the , Nissan Altima 2.5 SR and you're getting many more features when you opt for the Camry.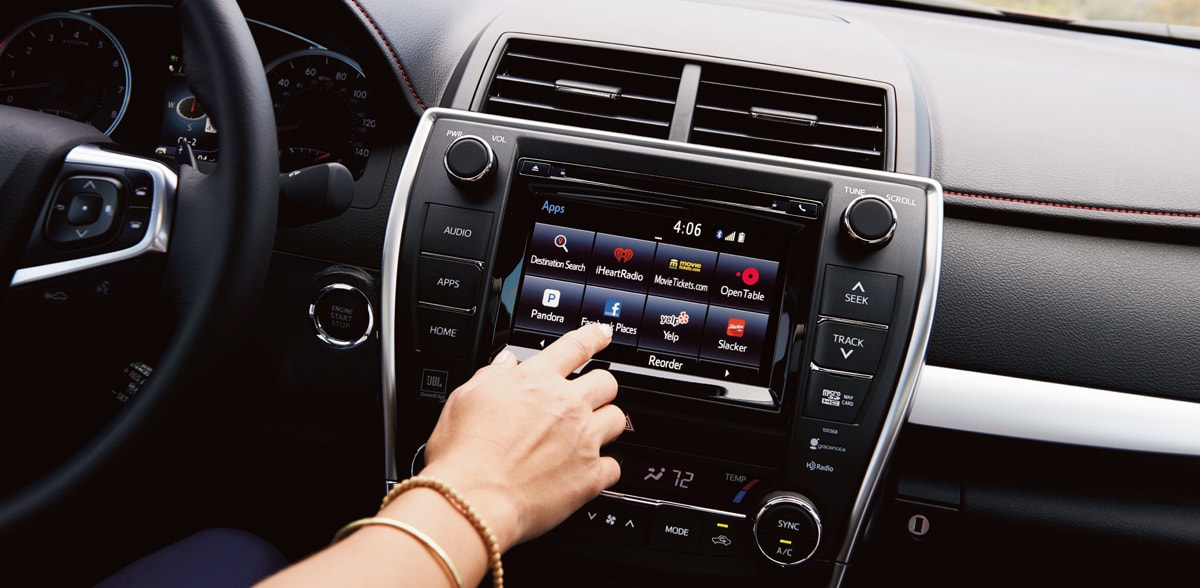 4. Voice Activated Infotainment System
The Toyota Camry SE's voice activated infotainment system not only trumps the Nissan Altima 2.5 SR in size (nearly an inch larger) but features. In addition to all that's standard, the Toyota Camry SE lets you affordably tack on applications the Altima 2.5 SR doesn't offer like, Entune™ voice activated controls, Connected Navigation Scout® GPS Link App, SiriusXM® Satellite Radio9 with 3-month complimentary SiriusXM All Access trial, HD Radio™, and HD Radio™ traffic and weather.

3. ToyotaCare

Your new Toyota Camry is an important investment, and Toyota is here to protect it. Thanks to ToyotaCare, you can enjoy a no-cost service plan with 24-hour roadside assistance for the first two years or 25,000 miles. This plan covers normal factory-scheduled maintenance like oil changes, keeping your car running in top shape at no cost to you. Competitors like the Honda Accord don't offer maintenance plans as comprehensive as ToyotaCare.

4. Sound System

If you're looking for premium sound quality right away, the new Toyota Camry SE comes with six standard speakers. This gives your music a level of depth and quality that the Nissan Altima 2.5 SR can't match with its four standard speakers. From podcasts to music and everything in between, you'll be happy with the Toyota Camry.
There are benefits to driving the 2017 Toyota Camry SE, even in a segment where it comes face-to-face with its like-minded Nissan competitor. Should you be interested in making the 2017 Toyota Camry SE yours, we encourage you to join us here at our 17070 Gale Ave location in City of Industry, where we serve the greater Los Angeles region with our dynamic New Toyota Camry inventory.